FALCONS OUTSCORE SERBIAN EAGLES IN PENALTY KICKS DECIDER
14 May 2023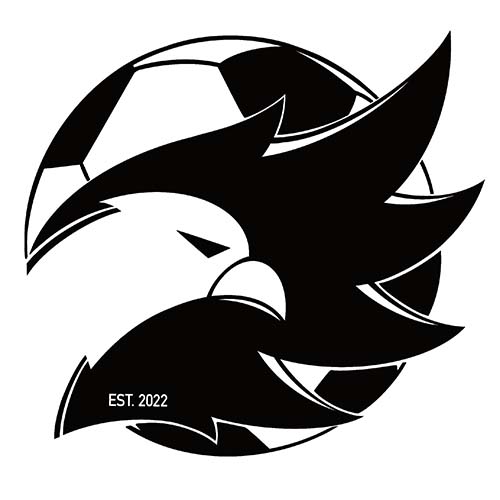 Toronto Falcons defeated Serbian White Eagles with a 5-4 penalty kicks victory following a well-played, entertaining scoreless 90 minutes at the Mattamy Sports Park in Mississauga Saturday.
The result was seen by as an upset in the Canadian Soccer League season opener following a league title win by Serbian White Eagles in 2022, while Toronto Falcons ended its inaugural season in professional soccer last year with a fifth place finish in the standings.
Saturday's match was a special opening event for the Royal CSL Cup, a tribute to long-time CSL announcer Enio Perruzza who died January 15th 2021 at the age of 54 following a period in which the popular Perruzza had heart surgery.
Serbian Eagles was quick to attack from the left wing in the early stages and into the first half with Nikola Timotijevic involved in several dangerous attempts including a drive that hit the lower post with Falcon's goalkeeper Vasyl Shpuk beaten. A good cross by Timotijevic was headed just over the bar from 15 yards by Stefan Milosevic making his first appearance for the Serbian side.
Andrii Dulibskyi came close for Toronto Falcons late in the first half, his drive going over the bar. There were several close calls just before the break, with the best scoring opportunity for Serbian White Eagles when midfielder Marko Stajic also lifted his drive inches over the bar after collecting a pass and closing in to face the oncoming Shpuk in the Falcons goal.
Falcons goals in the penalty kicks decider were scored by Vasyl Matviyshin, Iaroslav Solonynko, Serhii Pitel, Andrii Sukhetskyi and Yevhen Osypenko, and Serbian White Eagles scorers were Marko Krasic, Stefan Milosevic, Nikola DurKovic and Marko Stajic.
The CSL is releasing its 2023 regular season schedule the week of May 15. The opening three matches will be at the Mattamy Sports Park in Mississauga on Sunday, May 28 with Hamilton City 1 the listed home team against Scarborough SC at 2 pm, to be followed by a 4 pm kickoff for Serbian White Eagles vs Ooty Black Pearl FC and a 6pm kickoff for FC Dynamo Toronto vs Weston United.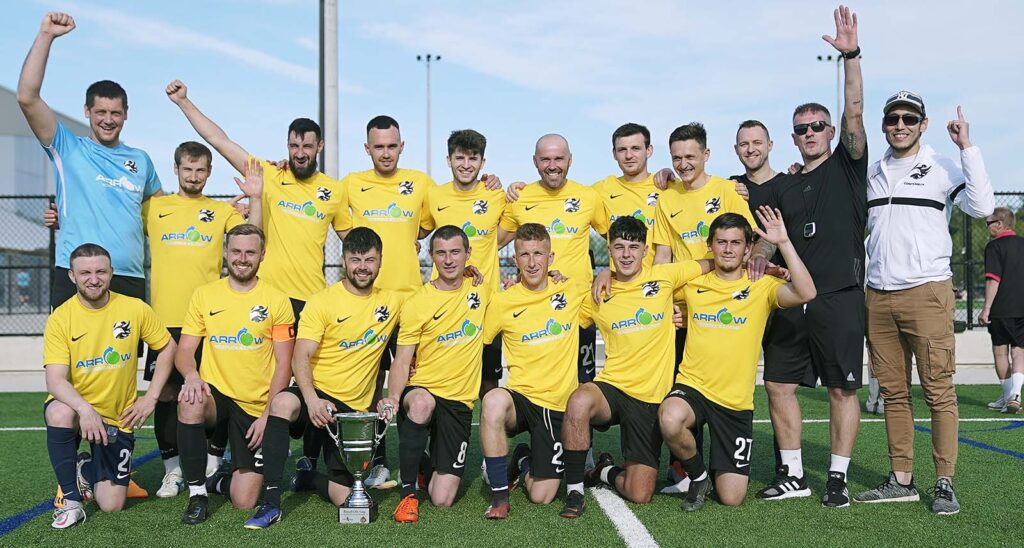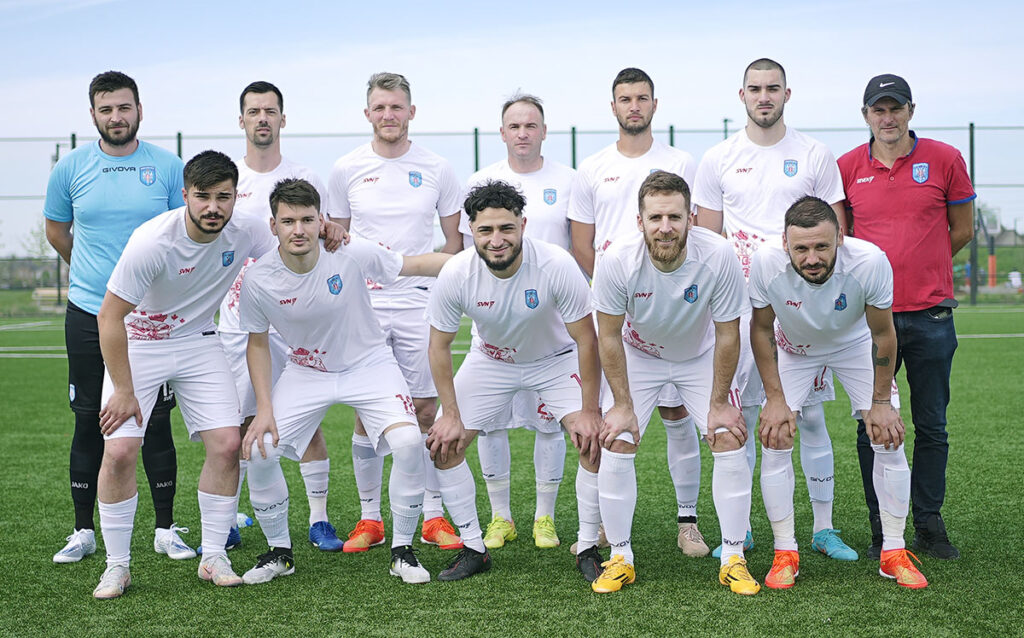 The post FALCONS OUTSCORE SERBIAN EAGLES IN PENALTY KICKS DECIDER appeared first on Canadian Soccer League.
THE 2019 SEASON IN RETROSPECT – Part 5 – It's Goals that Count
24 Jan 2020
Many fans will say that some goals were great goals worth the price of admission.  Last minute winners even more so. Some goal scorers score goals that are never foregotten. They are goals that win championships, important trophies. There are goals that are controversial while others are picture goals, goals we see just once in […]
THE CSL SEASON IN RETROSPECT – Part 3 – Vorkuta's Shock Defeat
25 Dec 2019
PICTURE: It was on Saturday, October 12, 2019 at the Ontario Soccer Centre ground that 2018 CSL champions FC Vorkuta was the first team to be eliminated from the 2019 post-season playoffs. It was a shock defeat by Kingsman SC, an expansion team that squeaked into the playoffs after finishing eighth of ten in the […]
SCARBOROUGH CSL CHAMPIONS…….Decisive 4-1 victory over FC Vorkuta
08 Nov 2021
PICTURE: Scarborough SC celebrate following the CSL Championship trophy presentation at Centennial Stadium in Toronto Sunday afternoon…………… Scarborough SC are the 2021 champions of the Canadian Soccer League following a decisive 4-1 victory over FC Vorkuta in an entertaining encounter in near summer-like conditions at Centennial Stadium, Toronto Sunday. While the outcome was not entirely […]