ENIO PERRUZZA MEMORIAL TROPHY COMPETITION DELAYED TO 2023
06 Oct 2022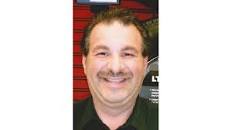 The Enio Perruzza Memorial Trophy competition, originally scheduled to be played at the end of the 2022 season, has been postponed to early season 2023.
The right stadium availability late in the season and other difficulties led to a recent Canadian Soccer League decision to move the competition into next year.
 Enio Perruzza, who died unexpectedly on January 15, 2021 at the age of 54, announced over 3,000 mostly Canadian Soccer League and Ontario Cup matches over two decades. Known in the soccer community in southern Ontario as the voice of the CSL, Perruzza's booming voice also raised the volume at international matches involving high level teams from overseas, including Benfica, Red Star Belgrade, the Mexican under 20 side and the Italian military team. Perruzza  held a pride also in being invited to announce 18 Ontario Cup finals and the occasional appointment to provide colour commentary on television.
"Enio was an important member and colleague in the CSL for many years while serving the soccer community and a delay enables us to pay tribute adequately," said Dragan Bakoc, president of the CSL.
Canadian Soccer League  2022 – SUMMARY
 CSL LEAGUE TITLE: Serbian White Eagles   RUNNER-UP: York Region Shooters
 CSL CHAMPIONSHIP
 QUARTER-FINALS
Serbian White Eagles and York Region Shooters gained a bye to the semi-finals.
Continentals FC 2, Toronto Falcons 0
Scarborough SC 3, BGHC 2
 SEMI-FINALS
Serbian White Eagles 0,  Continentals FC 2
Scarborough SC 3,  York Region Shooters 1 (after extra time)
 CSL CHAMPIONSHIP – FINAL
Scarborough 1 Continentals FC 2
The post ENIO PERRUZZA MEMORIAL TROPHY COMPETITION DELAYED TO 2023 appeared first on Canadian Soccer League.
THE CSL SEASON IN RETROSPECT – Part 3 – Vorkuta's Shock Defeat
25 Dec 2019
PICTURE: It was on Saturday, October 12, 2019 at the Ontario Soccer Centre ground that 2018 CSL champions FC Vorkuta was the first team to be eliminated from the 2019 post-season playoffs. It was a shock defeat by Kingsman SC, an expansion team that squeaked into the playoffs after finishing eighth of ten in the […]
FADI SALBACK A HIT WITH FC VORKUTA AND UNIVERSITY FOOTBALL
07 Mar 2020
PICTURE: FC Vorkuta striker Fadi Salback has been a first year hit for FC Vorkuta and the Canadian university soccer community where he received the Rookie of the Year Award from the national governing body for university sports across Canada. Canadian Soccer League teams have a long history of signing established professional players from abroad […]
GENERAL MANAGER FC VORKUTA DENIS YANCHUK: "FOREIGN MINISTER WILL BE MOST STRONGER FOR THE SEASON"
16 Jan 2018
For the first season in the Canadian League FC Vorkuta, for which many Ukrainian players stand, they won the championship title.
We talked about the success of the team with FC Vorkuta general manager Denis Yanchuk. Denis is a native of Khmelnytsky, who defended the colors of Podillya, and has lived in Canada since 2010.