An Olympian in the making has CSL connections
12 Nov 2023
Dragan Bakoč, president of the Canadian Soccer League and head of member club Serbian White Eagles, has always considered soccer to be the best sport in the world. It's a safe sport and relatively inexpensive, he will reason. Bakoc is aware also that no other game has satisfied the spirit of competition more than soccer and more than any other sport soccer has helped to bring together countries kept apart for political reasons. In Canada, he knows soccer has more registered players than any other team sport, including ice hockey.
But Bakoč, and his family, have also become engrossed in water polo in recent years while daughter Verica Bakoc has been swimming her way to be one of Canada's top players and a member of the national team in the Pan Am games just ended at Santiago, Chile. She is just one step away from becoming an Olympian and if Canada's Women can qualify at an event taking place in February the next Olympic Games opportunity will be Paris 2024. Water polo is the oldest sport at the Olympic Games.
Verica was first recognized for her scoring ability in the sport while attending high school at Silverthorn Collegiate Institute in Toronto and was named the Provincial Championships MVP in 2013. She is presently a member of the Mavericks team which plays out of the Etobicoke Olympium pool in Toronto's west-end and she also plays for Mediterrani of Barcelona, Spain. She earlier played for USC Trojans while attending the University of California and was a member of the 2018 and 2021 University National Championship winning teams scoring four goals while defeating the highly regarded UCLA in the 2021 final. Verica Bakoc has also competed for Canada in the 2019 World University games.
Canada's water polo national team was defeated 20 – 11 by the United States in the gold medal game at Santiago, and the loss left Canada with just one more opportunity to qualify for Paris. That's at the World Aquatics Championships at Doha, Qatar in February.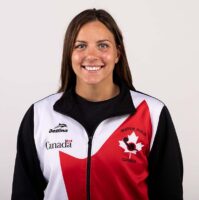 Verica Bakoč is rated highly as a left-handed all-rounder operating on the right side. At age 24, she was one of the youngest of Canada's national team at the Pan Am Games, yet winning silver at Santiago is another of several major international achievements both as a youth and senior competitor. Earlier major water polo achievements include silver in the 2015 Pan Am Championship, gold at the 2016 Pan American Championship and bronze at the 2017 FINA Intercontinental tournament. As a senior competitor she also represented Canada at the 2022 and 2023 World Aquatic Championship.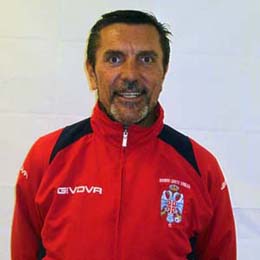 "But if it doesn't happen then, it's just a matter of time while other opportunities come along for Canada." says a philosophical Dragan Bakoč speaking for the family after experiencing several decades in soccer and sports in general.
Action Photo: Manuel Herrera/ Panam Sports via Xpress Media.
Headshot Photo: Water Polo Canada
The post An Olympian in the making has CSL connections appeared first on Canadian Soccer League.
FC Vorkuta – CSC Mississauga
27 Aug 2018
Amir Hossein-Karami joined FC Vorkuta
06 Sep 2020
CSL AIMS TO COMPLETE BRIEF 2020 SEASON THROUGH TO CHAMPIONSHIP
08 Jul 2020
PICTURE:  Scarborough SC, including the combination of GM Kiril Dimitrov (right) and head coach Zoran Rajovic who share congratulations, will be playing in an abbreviated  2020 season  to defend the team's CSL Championship victory of 2019. While professional soccer in North America continues to struggle back to normalcy, the Canadian Soccer League is no exception […]